JULY 16, 2015
LAKE CITY, SC -- Florence County School District Three will hold registration for the 2015-2016 school year for all students (returning or new to district) in grades 5K-12 on Wednesday, July 29, from 7 a.m.- 5 p.m. and Thursday, July 30, from 9 a.m.-7 p.m.
Lake City Early Childhood Center and Main Street Elementary School students will register in the gym at Main Street Elementary. All other students will register at the individual schools for which they are zoned.
When registering their children, parents are required to provide photo identification, such as a driver's license, and a current electricity bill as proof of residency. If the utility bill is not in the parent's name, the parent must provide a notarized document that verifies residency.
Students entering five-year-old kindergarten and seventh grade, as well as students new to the district, are required to provide proof of immunization. Among the changes for required immunizations are:
11th grade has been added to the requirement for four (4) doses of diphtheria, tetanus, and pertussis.

1st grade has been added to the requirement for (2) doses of Varicella. A child with a positive history of the disease is considered immune and is exempt from this requirement.

3rd grade has been added to the requirement for three (3) doses of oral and/or inactivated Polio vaccine with at least one (1) dose received on or after the fourth birthday.

9th grade has been added to the requirement for (1) Tdap (tetanus, diphtheria, and pertussis) booster. Tdap is routinely administered at 11-12 years of age; however, a dose administered on or after the seventh birthday will meet this requirement.

A hepatitis B third dose minimum age and interval has been added to school attendance minimum requirements (third dose received >24 weeks of age and at least 16 weeks after the first dose).
All students attending Florence County School District Three for the first time are required by state law to provide a long form birth certificate. Parents can get a copy of the long form birth certificate from the Department of Health and Environmental Control at 1705 West Evans Street in Florence.
All necessary forms for student registration, including the DHEC form for ordering a long form birth certificate, are available on the district's website at www.florence3.k12.sc.us.
Schools will charge a supplies fee for all students registering for school. The supplies fee is $20 for elementary students, $25 for middle school students and $25 for high school students. Other fees for middle schools include $15 for a PE uniform and $25 for a yearbook (optional). Other high school fees include $5 for PE and optional fees for parking ($15) and yearbook ($65).
For a $2.50 processing fee, parents may pay school fees on-line. Access each location's e-School Payments feature on the school's website, located on the right-hand side of the front page. Parents who choose to use this method should print their receipt and/or confirmation email and bring to registration to present as proof of payment.
Parents can complete all the necessary forms and bring them to registration by following the links below:
Registration Checklist for Parents
Affidavit – Living Arrangements
Affidavit – Utility Arrangements
Transportation Registration Form
Long Form Birth Certificate Application
###
---
---
Lake City Early Childhood Center
School Supplies
2015-2016
Kindergarten

Book bag-No rolling ones, please

A change of clothes to keep at school

*shirt, shorts, underwear, socks*

Please write your child's name on everything

Towels or blankets for rest time (2)

Glue Sticks (4)

Box of Kleenex (1)

24 count Crayons (1)

10 count of Markers (1)

Erasers

Copy Paper (3)

Quart size Ziploc bags (1)

Gallon size Ziploc bags (1)

Snack Size Ziploc bags (1)

24 pack of pencils

First Grade

24 count Crayons (2)

10 pack of markers (1)

Pack of cap erasers (1)

Glue Sticks (4)

24 pack of pencils (2)

Pencil box (1)

Scissors (1)

Plastic 2-pocket folders (2)

Box of Kleenex (2)

Marble Journals (2)

Dry Erase Markers (1)

Copy Paper (3)

Second Grade

1 subject spiral notebooks (8)

24 count Crayons (1)

Glue Sticks (2)

Loose-leaf paper, wide ruled (2)

Marble Journal (3)

24 pack of pencils (2)

Pencil box (1)

Pack of Markers (1)

Pack of erasers (1)

Pack of dry erase crayons (1)

Pocket folders(4)

Binder (1)

Box of Kleenex (2)

Copy Paper (3)

Hi-Liters
Please note this is a suggested list of supplies for school. A book bag, paper, and pencils are a necessity.

We look forward to a successful year at Lake City Early Childhood Center!
---
LCECC: "Building Excellence: Every Child, Every Chance, Every Day!"
FSD3: "Ensuring Our Students Are College and/or Career Ready!"
---
Looking for ways to help your primary student with his/her reading skills? Please check out the Reading Rocket reading tips in our school publication section.

---
Your opinions are valued. Please take a few minutes to click on the icon link below to complete the Title 1 parent survey.
---
Click here to check us out on
---
Teachers Receive Needed Donations from Donorschoose.org
Thanks to Donorschoose.org the LCECC art room has 2 new iPad minis. Donorschoose.org is an online charity that allows teachers to post project request for their classroom needs. When a project reaches full funding, Donorschoose.org ships the requested materials to the teacher.
Art teacher Staci Stevens recently wrote a project titled "Technology + Art = Success" that requested 2 iPad minis. Smiles, giggles, oohs, and ahhs have been seen and heard in the art room since our new iPad minis have arrived. Mrs. Stevens is so grateful to be able to give her students these new experiences. The students have been so excited to use the iPads and have commented many times about how much fun they are having while using them.
The students are now using the Pottery App to create pieces of pottery, ZoodlePad App to draw, SpinArt App to create new paintings, and Photobooth to take pictures using lots of different filters. These Apps are giving students experiences with clay, painting, and photography daily when they come to art. The students are allowed to explore these Apps and spend time on the ones that truly interest them. Students are motivated to complete their other assignments to be able to spend extra time on the iPads.
Mrs. Stevens is truly grateful to have this new technology in her classroom. "It gives me the opportunity to think about my teaching in a new way. My students are having so much fun and are so excited to use the iPads and many Apps," said Mrs. Stevens. Without donations through Donorschoose.org, this technology in the artroom would not be possible. Please check out http://www.donorschoose.org/staci.stevens​ for future projects.
A special thank you to donors Yvonne Scott, Dianne Oliver, Lee Wilson of Horace Mann, Stephanie Ham, Mary Howard, Terese Patterson, Michael Purvis, Marc from Ohio, and several anonymous donors for making this project possible.
---
Shadow People Spotted at LCECC
Students in Ms. Ham's first grade class have been studying shadows and the effect that light can have on them. As part of the unit, students recently participated in an Arts Integration lesson in which art teacher Ms. Stevens taught students how to create aluminum foil sculptures. The students in turn used flashlights as artificial light sources to create shadows. Then they traced the shadows to record their positions, creating a another art piece: silhouette portraits. The students had a blast with the project.
---
LCECC Holds Annual Trunk-Or-Treat celebration
Staff, students, parents and community members came together to give the students a safe alternative to trick-or-treating this Halloween. The festivities consisted of a character parade, in which students and staff dressed as their favorite book characters, followed by "Trunk-orTreating" around the loop in front of the school. More than twenty trunks were decorated and decked out in scary good fashion. As students donned their costumes and made the rounds, they received delicious treats of all kinds.
---
Grandparents' Day at LCECC
At LCECC, we believe that grandparents are a special part of our children's lives. Grandparents are a link to the past, a valuable knowledge bank, and an awesome resource. Children often feel a sense of pride and accomplishment when they know that people in their extended family and community are interested in and concerned about their education. In order to celebrate this special bond and these extraordinary people, LCECC held its annual Grandparents' Day breakfast. An invitation was extended to all grandparents and over 250 attended the morning event. Following the breakfast, grandparents took the opportunity to visit classrooms and observe lessons. The event received much praise from attendees and a good time was had by all.
---
Lake City Early Childhood Center - "Learners Committed to Excellence"
Tops: Polo Shirts- Royal Blue and Yellow-Gold
Bottoms: Khaki and Navy Blue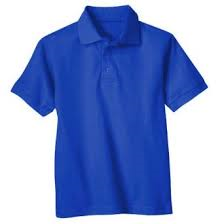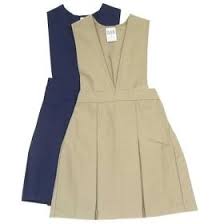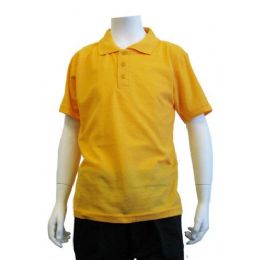 Click Here For Uniform Guidelines
---