Check us out on
---
Second Grade Needs Your Help!
"My second grade students are creative and outgoing students that crave new experiences." Our school strives to give our students every opportunity and experience that we can.
Through this project on Donorschoose.org, our students will be able to travel to the Columbia City Ballet to experience Dancing the Art of Jonathan Green: Kids for Kids. In this production, the Gullah style paintings of South Carolina artist Jonathan Green are brought to life through dance. This production is coordinated to Common Core Standards and uses STEM strategies to connect dance and lessons our students are learning in the regular classroom.
Donations to this project will help our second grade students have an experience of a lifetime. This field trip will give them the opportunity to see a quality ballet production and learn about the artwork of Jonathan Green. Please consider donating to this project. If you can not at this time, then just pass the information along to someone that you think might be interested in donating. Thank you for all your help.
http://www.donorschoose.org/project/dancing-in-our-seats/1427924/
****If you donate before November 25th, use the code SPARK at the payment page to double your donation!!!
---
Teachers Receive Needed Donations from Donorschoose.org
Thanks to Donorschoose.org the LCECC art room has 2 new iPad minis. Donorschoose.org is an online charity that allows teachers to post project request for their classroom needs. When a project reaches full funding, Donorschoose.org ships the requested materials to the teacher.
Art teacher Staci Stevens recently wrote a project titled "Technology + Art = Success" that requested 2 iPad minis. Smiles, giggles, oohs, and ahhs have been seen and heard in the art room since our new iPad minis have arrived. Mrs. Stevens is so grateful to be able to give her students these new experiences. The students have been so excited to use the iPads and have commented many times about how much fun they are having while using them.
The students are now using the Pottery App to create pieces of pottery, ZoodlePad App to draw, SpinArt App to create new paintings, and Photobooth to take pictures using lots of different filters. These Apps are giving students experiences with clay, painting, and photography daily when they come to art. The students are allowed to explore these Apps and spend time on the ones that truly interest them. Students are motivated to complete their other assignments to be able to spend extra time on the iPads.
Mrs. Stevens is truly grateful to have this new technology in her classroom. "It gives me the opportunity to think about my teaching in a new way. My students are having so much fun and are so excited to use the iPads and many Apps," said Mrs. Stevens. Without donations through Donorschoose.org, this technology in the artroom would not be possible. Please check out http://www.donorschoose.org/staci.stevens​ for future projects.
A special thank you to donors Yvonne Scott, Dianne Oliver, Lee Wilson of Horace Mann, Stephanie Ham, Mary Howard, Terese Patterson, Michael Purvis, Marc from Ohio, and several anonymous donors for making this project possible.
---
Shadow People Spotted at LCECC
Students in Ms. Ham's first grade class have been studying shadows and the effect that light can have on them. As part of the unit, students recently participated in an Arts Integration lesson in which art teacher Ms. Stevens taught students how to create aluminum foil sculptures. The students in turn used flashlights as artificial light sources to create shadows. Then they traced the shadows to record their positions, creating a another art piece: silhouette portraits. The students had a blast with the project.
---
LCECC Holds Annual Trunk-Or-Treat celebration
Staff, students, parents and community members came together to give the students a safe alternative to trick-or-treating this Halloween. The festivities consisted of a character parade, in which students and staff dressed as their favorite book characters, followed by "Trunk-orTreating" around the loop in front of the school. More than twenty trunks were decorated and decked out in scary good fashion. As students donned their costumes and made the rounds, they received delicious treats of all kinds.
---
Grandparents' Day at LCECC
At LCECC, we believe that grandparents are a special part of our children's lives. Grandparents are a link to the past, a valuable knowledge bank, and an awesome resource. Children often feel a sense of pride and accomplishment when they know that people in their extended family and community are interested in and concerned about their education. In order to celebrate this special bond and these extraordinary people, LCECC held its annual Grandparents' Day breakfast. An invitation was extended to all grandparents and over 250 attended the morning event. Following the breakfast, grandparents took the opportunity to visit classrooms and observe lessons. The event received much praise from attendees and a good time was had by all.
---
LCECC School Supply List
---
Lake City Early Childhood Center - "Learners Committed to Excellence"
Tops: Polo Shirts- Royal Blue and Yellow-Gold
Bottoms: Khaki and Navy Blue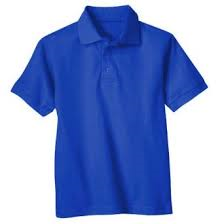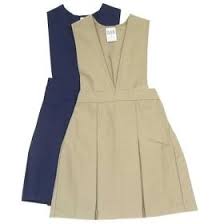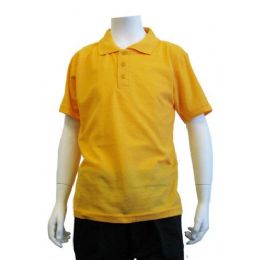 Click Here For Uniform Guidelines
---
Save the Dates
Fall Make Up Pictures
Thurs., Oct. 9th
Dress in your Sunday's Best
Fundraiser Ends
Friday, Oct. 10th
ELA Family Night
Tues., Oct. 14th at 6:00 pm
Come out and join us for some learning fun, entertainment and great food!
Pork Chop Theater
Wed., Oct. 15th
Please sign and return permission slip.
Each play is $3.00.
Cancer Awareness Month
"Pink Out" Day at LCECC
Friday, Oct. 17th
Please donate $1.00 to support a GREAT cause!